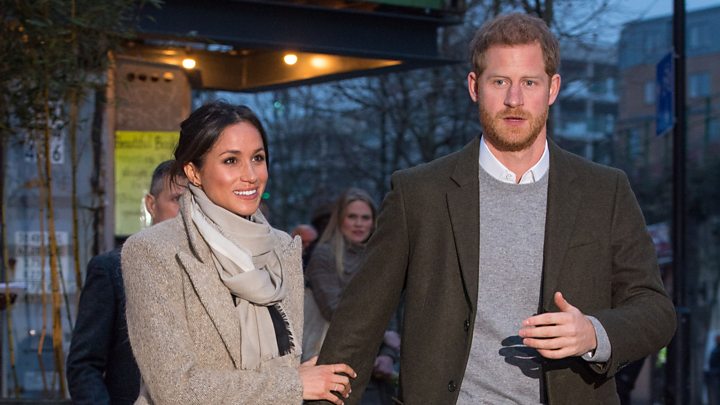 Meghan Markle has chosen to close down her Instagram and Twitter accounts, Kensington Palace has confirmed.
Prince Harry's fiancee took the decision because the accounts "haven't been used for some time".
The move came after the royal couple made their first official visit in the capital.
They were greeted by crowds of well-wishers at community radio station Reprezent, in Brixton, which trains youngsters in media skills.
The organisation's CEO Shane Carey welcomed the visit saying: "We're having the spotlight shone on us from all the world's media."
Harry and Ms Markle also visited Pop Brixton, a community project housing local start-ups and restaurants.
The couple met one of the station's presenters, Gloria Beyi, 17, and her producer Finn Whitehead, 27.
Gloria said there was shock that a such a high-profile couple had visited their radio station: "I think a lot of people thought those two worlds would never collide."
Talking to the teenagers, Ms Markle said: "I can see why your show is so popular. You're so thoughtful and your approach is so engaging."
She added: "I must tune in."
The couple announced their engagement in November and are due to marry at St George's Chapel in Windsor in May.