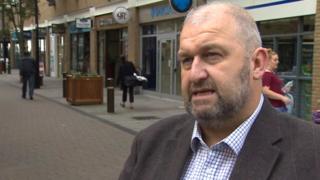 Carl Sargeant was the target of bullying in the Welsh Government, a former minister has said.
Leighton Andrews alleged First Minister Carwyn Jones knew of the allegations but nothing was done.
Mr Jones is meeting Labour AMs to explain how he handled conduct allegations against Mr Sargeant.
Found dead four days after being sacked from the cabinet on Friday, it is understood Mr Sargeant took his own life.
Mr Jones dismissed him as communities secretary following claims of inappropriate behaviour made to the first minister's office.
The Alyn and Deeside AM had vowed to clear his name but said he did not know the details of the allegations.
Mr Jones is due to make a statement following a meeting with Labour AMs at the Senedd in Cardiff Bay on Thursday.
The Welsh Government has declined to respond to Mr Andrews's claims.
There has been criticism of the way Mr Sargeant was treated and his family has called for an inquiry.
Former public services minister Mr Andrews – who alleged "minor bullying" and "mind games" during his time in government – said during the last assembly term the atmosphere "was toxic".
He alleged "minor bullying, mind-games, power-games, favouritism, inconsistency of treatment to different ministers, deliberate personal undermining on occasion".
"The undermining was of ministers, deputy ministers and special advisers," Mr Andrews said in a statement issued on Thursday.
The ex-Rhondda AM said he had raised one particular issue with Mr Jones, of which he had direct evidence, but claimed due process was not followed.
Mr Andrews was sacked by Mr Jones from the education brief in 2013 before returning to the front benches as public services minister in 2014.
In his statement, Mr Andrews added: "I found that the atmosphere was unquestionably worse after I returned to government in September 2014 than it had been in the period May 2011-June 2013.
"Carl was unquestionably the target of some of this behaviour. The relentless drip-drip of disinformation – and worse – had a strain on his and others' mental health.
"The first minister was made aware of this by several ministers, including myself.
"Nothing was done."
Family friend and political consultant Daran Hill said on Twitter there was "disbelief" in Mr Sargeant's home town of Connah's Quay, Flintshire, "that the first minister is explaining his side of events to AMs without offering any explanation to the public or the devastated family".
Previous comments by Mr Andrews – and other Labour politicians both privately and publicly – had already increased the pressure on Mr Jones.
Mr Andrews said on Wednesday he and many others were "angry" the first minister commented on the allegations in TV interviews on Monday.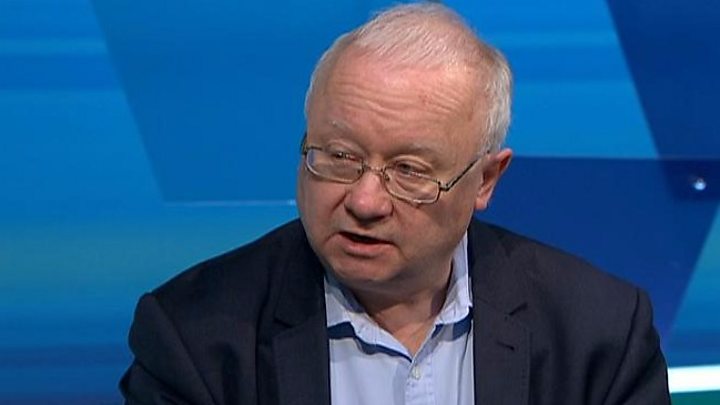 He told BBC One's Wales Live programme: "Having passed this over on Friday to the Labour Party, on Monday the first minister is doing interviews with the BBC and I think with ITV as well in which he is elaborating on the story and commenting on the story.
"Well, that is not due process.
"People do not think Carl Sargeant has been treated fairly."
In response, a Labour Party spokesman said on Wednesday: "Following allegations brought to the attention of Welsh Labour by Welsh First Minister Carwyn Jones, an investigation was launched by the UK party.
"The Labour Party Governance and legal unit spoke with Carl Sargeant and, in line with agreed procedure, outlined the nature of the allegations that had been received and how the complaints process works."
Cerys Furlong, chief executive of equality charity Chwarae Teg, said the allegations against Mr Sargeant "need to still be fully investigated in due course, as do the circumstances into his death in a way that respects the feelings of his family".